+++
Charles Richard Clack


August 07, 1922 - July 22, 2008

"A man who loved the Lord dearly and wanted no one to perish!" The Sojourner

Visitation and funeral services for Charles Richard Clack, Jr., age 85, will be conducted Friday, July 25, 2008 at 11:30 AM from Coffee County Funeral Chapel with Brother Vernon Wagnor officiating. Burial will follow at Concord Cemetery.



Mr. Clack passed away Tuesday, July 22, 2008 at the Medical Center of Manchester. He was born August 7, 1922 in Ohio the son of the late Charles Richard Clack and Ida Simmons Clack. He was employed with the City of Cleveland, Ohio for many years and was of the Protestant faith. He was a United States Navy veteran.

He is survived by his loving wife of 47 years, Mary Clack of Manchester; two sons, Charles Clack and Dennis Clack and a daughter, Sharon Meade; step-sons, Donald Vernon and Bob Vernon and step-daughters, Betty Mae Suite, Mary Tode and Shirley Vernon; numerous grandchildren and great-grandchildren and a brother, Edmond Clack and a two sisters, Marilyn and Evelyn Clack.
+++
Grandparent of a Sojourner
Grace Irene Jernigan

October 10, 1905 - July 13, 2008

Grandmother of Gary Jernigan, a Sojourner

Grace Irene Shelton Jernigan, 102, died Sunday, July 13, 2008 at her residence after a brief illness. She was born in Coffee County to the late Jesse and Matilda Mae (Shelton) Shelton. She was a sales clerk for May's Department Store in Cleveland, OH for many years and was a member of Canaan Baptist Church.



In addition to her parents, Mrs. Jernigan is preceded in death by her husband, L. A. Jernigan in 1982, three sisters, Eula Kimbra, Hazel Sparks, and Fruzie Bush, four brothers, Arthur, Austin, Carl and Clyde Shelton, and a sister-in-law, Mildred Shelton.

Mrs. Jernigan is survived by her sons, Harold (Margaret) Jernigan of Streamwood, Ill., and Jerry Jernigan of Tullahoma; seven grandchildren, Donna Jerrnigan Palmer, Mike, Gary, Steve, and Lavon Jernigan, Kathy Federighi and Roger Seglem; sixteen great-grandchildren with one more on the way; a sister, Jesse Ruth Daniels of Lewisburg.

Burial at Rose Hill Memorial Gardens.

+++
| | |
| --- | --- |
| | Chad Bogard |

Chad went to be with our Lord on Saturday, December 17, 2005 Chad "Marty" Bogard age 39 died, Saturday December 17, 2005 in surgery at Shands Hospital in Gainsville, Florida.

He was born at Great Lakes Naval Hospital, February 21, 1966, son of Terry and Linda (Austin) Bogard.

He was active in sports from 8 years old through high school at Cookeville High School. After high school he attended Tennessee Tech. He served in the United States Navy from 1984-1987 and was the Captain's Steward and Chauffeur.

He was a Christian and a member of the Sojourner's Fellowships.

He was certified gun range safety officer.

He was an outstanding citizen.
Chad and his family were residents of Kingsport, TN. He was recruited by Dayco Mark IV Automotive and began work two weeks in Ocala, FL.

His hobbies included:

+ welding

+ carpentry

+ computers

+ guns

+ blacksmithing

+ He was an excellent chef.

Survived by: Wife--Karen Bogard of Kingsport, TN; Childern--Sons--Christopher Michael Bogard, age 17, Cameron Cruz Bogard, age 6; Daughters--Sarah Hinkle, age 16, Emily Gibson, age 16 Parents--Terry & Linda Bogard of Cookeville, TN and Clearwater, FL; Siblings--Brother--Terry H. Bogard of Knoxville, TN; Sister--Karen McLaughlin of Atlanta, GA.
+++
On January 13, 2006, Hillsborough County, Florida, Sheriff's Office responded to the residence of Bessie Davies at the request of her employer, as she had not

been seen her employer, as she had not been seen since Monday, January 9, 2006. Davies worked at the Sunoco Station on Highway 41 and Nundy. When the responding deputy arrived on the scene, the front door was unlocked and the deputy discovered the victim deceased in the living room area.

On January 15, 2006, the Medical Examiners Office notified the Sheriff's Office that the case was determined to be a homicide.
+++
Born on December 4, 1926 Harlan County Kentucky

Went to be with the Lord at her home in McMinnville, Tennessee on

April 6, 2006

Audrey was a homemaker and host of Sojourner's Fellowship Alpha House in McMinnville. She was also a member of Faith Chapel for many years.
+++
Pastor Joseph Abraham Blevins

"The last words on his lips were 'the Lord'."

Born on July 17, 1946.

An Israeli citizen, he was born in Agadir, Morocco into a Jewish Orthodox home.

Went to be with the Lord while preaching a three-part evangelistic series for the Methodist Church in Jamestown, Tennessee.

October 9, 2007

Joseph Abraham Blevins, died while preaching a three-part evangelistic series for the Methodist Church in Jamestown Tuesday evening, October 9, 2007.

"I don't know another pastor who practiced more intentional bridge building with the community and reached out through preaching the gospel across denominational boundaries," says Steve Haley, Vice President for Administration/Secretary for the Georgia-Cumberland Conference. "The last words on his lips were 'the Lord'."

As a young man he moved to New York City and was invited to join a youth group of Seventh-day Adventists. Because of this friendship, Blevins decided to become an Adventist and was baptized. His parents disowned him and he lived with the local Adventist pastor until enrolling in college. He earned an associate's degree (Bible Worker) from Newbold College in 1967 and went on to complete a bachelor's degree from the London School of Economics in 1969.
He served the Seventh-day Adventist Church for over 28 years working as a Literature Evangelist for the Kentucky-Tennessee Conference, District Publishing Director for the Southern Union, and Publishing Director for the Gulf States Conference. A pastor in the Georgia-Cumberland Conference of Seventh-day Adventists for 22 years, Blevins worked in the Summerville/Center Grove (Rock Spring), Ga., Churches, the Lakeland, Ga., Church, the Andrews/Murphy, N.C., Churches, the McMinnville/Spencer/Sparta, Tenn., Churches, and the Deer Lodge/Jamestown, Tenn., Churches. He was ordained to gospel ministry in 1987.

"Joe loved the Lord more than anyone I know," says Tim Leffew, Publishing Director for the Georgia-Cumberland Conference. "I don't know if I would be in the ministry without him."

He is survived by wife Carol and daughters Shoshana and Katie Beth.

by Tamara Fisher (Borrowed from the Seventh-Day Adventist Church Website)
Joe Blevins was my friend. When Joe walked into a room I wanted to stand... simply out of respect.

He was a man of prayer and a Kingdom Builder. I liked that about him! He loved the Word and was always looking for an opportunity to share it with

someone. Joe wanted to be a blessing everywhere he went. I am certain he has not changed his behavior but simply changed locations.

The Sojourner
+++
Links we like: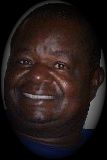 The Ministry of Josh & Claudia Juetten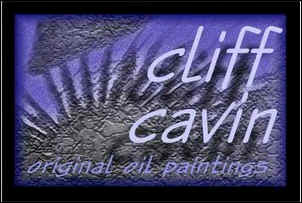 ***

Financial Support

Please note, all offerings go to the support of Sojourner's Fellowship Church, The Sojourner and The Sojourner's Ministries unless other wise designated. Contact us for information on how to participate with us.

***