| | | |
| --- | --- | --- |
| | Freedom of Religion, Tennessee Constitution: Tennessee 1796, Art. XI.III. That all men have a natural and indefeasible right to worship Almighty God according to the dictates of their conscience... (Indefeasable adj. not liable to be annulled or voided or undone.)("Those people who will not be governed by God will be ruled by tyrants." William Penn) | |
Local News

Christian Radio

Bible

Maps

Christian Counsel

Internet Hoax's

Gatherings

Alpha House

Wednesday Evenings at 6:30PM - 8:30PM (Contact for location)

Lunch Bunch

Wednesday afternoon 12:00 PM-1:00 PM

This is a "Lunch Time" gathering & the time is strictly adhered to allowing lunch from12:00 PM-12:20 - 12:20 - 12:50 PM Bible study ( allows 10 min. to be back to work by 1:00 PM). Contact us for location & information click here!

Available (Day or night and time to be announced)

For information click here!

Available (Day or night and time to be announced)

For information click here!

Encourage and love three people in the Lord!

Sojourner's Fellowships® are places for those called by God's Spirit through faith in Jesus Christ as their Savior and Lord to share the Gospel and their calling with other called people.
New Fellowships

We welcome new people!

Please understand we are looking for people who are looking for us!

We are interested in building "The Kingdom" not our kingdoms.

We do not wish to perpetuate the mistakes of tradition nor do we wish to abandon the good in some traditions!

Who do I contact?

Send e-mail to The Sojourner at the World Hub to begin a new Sojourner's Fellowship.


Viet Nam Memorial Traveling Wall
Manchester, Tennessee from October 29th - November 1, 2009
Photo by Mrs. Sojourner (Click for full size.)
| | | |
| --- | --- | --- |
| Like peas in a Pod we grow together and then plant as we go. | | As with most Sojourner's Fellowships®, the Manchester, Tennessee Fellowship is a "Pod Fellowship" (Home Based Church) where all members follow in their "ministry" (call and gifts) as the Lord Jesus Christ imparts through the Holy Spirit. |
Key Benefits:


The Holy Spirit promised by Jesus Christ is permitted to do all Christ promised!


All are able to function as Holy Spirit directs in the Fellowship.


The "Five Fold Ministry" is able to function in fullness.


Everyone is afforded the opportunity to serve.

Capabilities:


Salvation
All Sojourners present the Gospel. Some plant, others water, and still others harvest. Yet each Sojourner does all of these functions, sometimes doing only one of these functions and other times any combination of these functions.


Healing
Since all Sojourners function in the utilization (active use) of the gifts afforded through the Holy Spirit, healings are evident within each of the Pods of Sojourner's Fellowships®.


Deliverance


Through the power of the name of Jesus dynamic deliverance is in evidence in the Sojourner's Fellowships® Pods.

Deliverance from demonic oppression is not only a wonderful event in the life of the person delivered but also along with Salvation and Healing a tremendous demonstration of the power of God to the believer and non-believer alike!

To get information send an E-mail with your request to:
mailto:manchester@sojournershub.org

or mail your request to:
Manchester Info:
Sojourner's Fellowship Church
P.O. Box 955
Manchester, TN 37349

| | | | | |
| --- | --- | --- | --- | --- |
| | --------------------- | --------------------- | | --------------------- |
Links we like: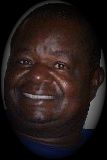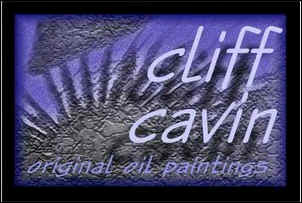 ***

Financial Support

Please note, all offerings go to the support of Sojourner's Fellowship Church, The Sojourner and The Sojourner's Ministries unless other wise designated. Contact us for information on how to participate with us.

***