The Sojourner's Vision

The question is often asked, "What is your vision for Sojourners?"

The Sojourner's Fellowships are Pod Fellowships (Home Churches) as explained on our web site. Pod Leaders are men and women called to minister to others. It is in the Home Pod Groups that ministry really occurs.

We see people bloom in their Pods as the Lord activates them thru his Holy Spirit! The World Hub is our outreach to North America, Central America, Africa, India and other parts of the world. We relate mostly to individuals and couples as they carry out the calling the Lord has given them.

| | |
| --- | --- |
| | Like peas in a Pod we grow together and then plant as we go. |

The concept was first given me by inspiration in 1964 but I was not given leave to do it until 2001. The intervening time and experience has served as a tremendous teacher, training and preparing me for just this time to carry out my commission.

Having administered and functioned in a domestic mission (Rescue Mission- with programs in substance abuse, home delivered meals, preaching, teaching, home nursing, helping hand stores, emergency aid, telephone crisis intervention worker and trainer, and a children's home), served as a chaplain, lead home pod groups (Home Based Churches), helped plant churches, been in missions in
| | | |
| --- | --- | --- |
| | Kenya, East Africa, and in 2001 founded Sojourner's Fellowships and Sojourner's World Hub. | |
Soon--within the next couple of years--we will be having individuals and couples (mostly couples) traveling in North America in small Class B Motor Homes as the Lord leads. They will be encountering the floundering with the hope of Christ. They will be in a sense "migrant workers" harvesting in the Lord's fields. The local Sojourner's Fellowships will function as "Way Stations" to assist with outreach and times of rest. These "Circuit Riders" will for the most part not live in the Motor Homes but will stay in a network of motels. They may establish additional Sojourner's Fellowships as they travel, where needed. The Motor Home we prefer is the Roadtrek®* as it will be welcome in both the metropolitan and the rural environments. We are not, however, limited to the Roadtrek®* because there are many who may already have motorhomes they would prefer to use and we are happy to work with them to teach and encourage them to be "Circuit Riders" as well. So if you are a person with a motorhome and would like to come along side us to carry out the vision the Lord has given us feel free to contact us! mailto:thesojourner@sojournershub.org

We utilize the website as a "Cyber Hub" connecting each location, the "Circuit Riders," and Sojourners together with news from within the group as well as general Christian News on our "News Page." We are in contact with people in a number of countries in Christian efforts that
provide us with a perspective you won't find via the normal news venues. The website also has available audios of the teachings, we will have videos of the teachings, and live video feeds, enabling all Sojourner's Fellowships, "Circuit Riders," Sojourners, and interested people to take part in services together. Our Honolulu, HI, Sojourner's Fellowship currently takes part in our Wednesday night services by live Skype® hook-up! Plus we also have a TalkShoe® chat room over which we broadcast weekly to the world as well as have an archive to permit convenient 24/7 listening/participation.

The blessing of our Lord on you and all that is yours by blood, adoption, or assignment,

R. E. Fuller, The Sojourner

* Roadtrek® is a registered trademark of Hanmar Motor Corporation (Canada)
Why the Turtle?

The turtle has been The Sojourner's mascot for nearly 40 years.

Here's why:

It is at home everywhere it goes.

It doesn't get any where unless it sticks it's neck out.

It has a hard enough shell that it is not easily hurt.

The turtle is so attached to it's covering that it's covering is an integral part of it's backbone!

The turtle not only finishes the race but wins it!

Links we like: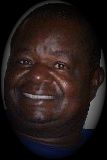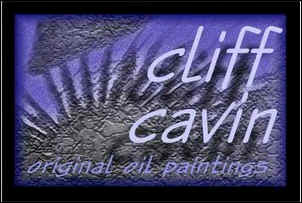 ***

Financial Support

Please note, all offerings go to the support of Sojourner's Fellowship Church, The Sojourner and The Sojourner's Ministries unless other wise designated. Contact us for information on how to participate with us.

***